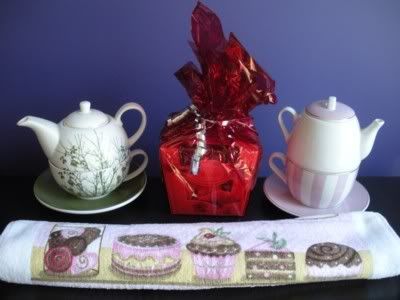 During the year, I've managed to receive two "Tea for One" sets, which consist of a teapot, a matching teacup, and also a saucer. They are so sweet and it felt like such a shame to have them hidden in the kitchen cupboard amongst all the other mugs and dinnerware.
So what is one to do with these pretty pots, if not lock them away until some tea party I may end up throwing for myself? Well... I sat mine proudly in my bedroom, and happily gave them a purpose to serve.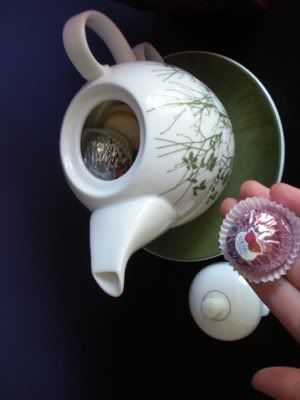 Let me introduce you to the perfect hiding place for all the chocolates I managed to receive for my birthday!
A sweet idea, indeed!